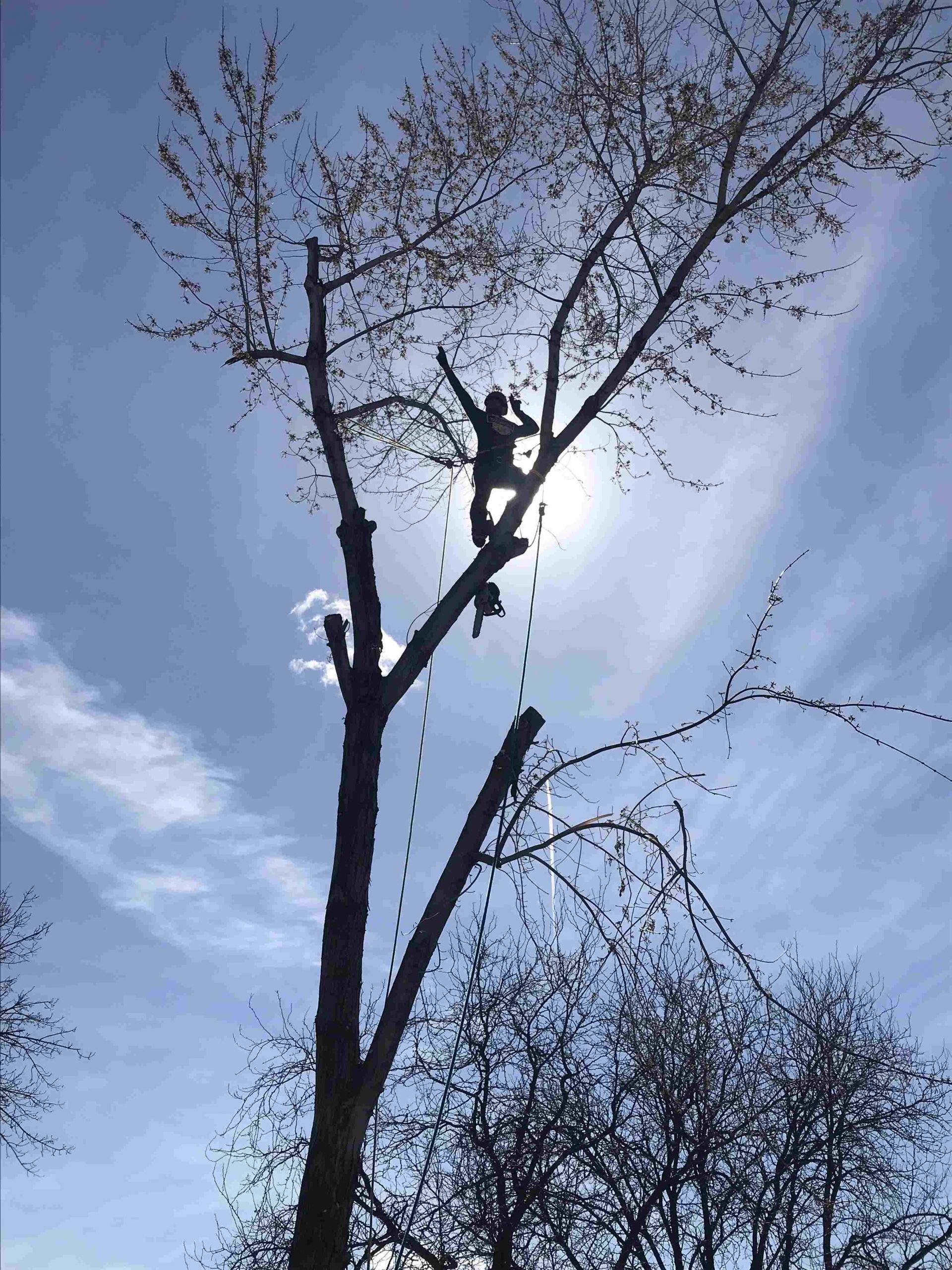 Tree Removal Cost
When it comes to tree removal cost there is no one-price-fits-all. Just ask Gary Butcher, 2 Rivers Tree Service owner and certified arborist. Tree removal for homeowners, businesses and commercial developers addresses potential hazards and improves urban forestry in our growing region.
Gary Butcher and his skilled tree service crew have been pruning and removing trees in the Treasure Valley since 1998. As an ISA-Certified Arborist, Gary assesses every tree, landscape, scope of work to give a proper tree removal cost quote. Tree removals are not easy to perform and they should be done by professionals to ensure no damage is done to your property.
5 Tree Removal Cost Considerations
location of tree in proximity to buildings, fences, etc.
tree size, canopy, age
is the tree hazardous due to being dead and brittle
accessibility – will a crane need to be used for successful tree removal
reason for removal of tree
All of these parameters along with several more determine the cost to remove a tree and give a tree removal estimate. These are the questions your tree care professional will ask and address during a tree care assessment. It is important to hire an experience tree service with great reviews and the professional equipment needed for low-impact tree removal.
Call us for a free estimate
Low-Impact Tree Removal Cost
2 Rivers Tree Service has been in the tree removal business for over 25 years. They have removed trees in Boise and surrounding areas using cranes and professional arboriculture equipment to limit the impact on your landscape and keep tree removal costs affordable.
When it does become time for tree removal 2 Rivers Tree Service has all the necessary equipment, resources, and professional tree removal crews to handle every job in the most efficient and safe manner possible. Using aerial lifts, cranes, wood haulers, tree chippers, stump grinders, and skid steers, we have what it takes to remove your trees economically and safely, without any limbs damaging your lawn. We are one of the most trusted and dependable tree care companies in Boise, with over three decades of Arboriculture experience. We are licensed, insured, and ISA-Certified to provide quality tree services to our clients.
Call us for a free estimate